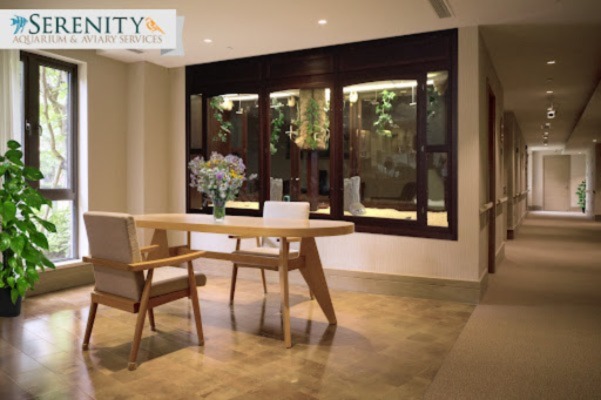 Indiana Aquarium & Aviary Services
All of the wonder
None of the work
We are the leader in providing hand-crafted aquariums and aviaries with services to match in Indiana and beyond.
The Serenity Advantage
Local Service Reps
With hundreds of accounts and committed service technicians in Indiana, we are never too far away.
National Support Team
Our dedicated support team at our Wisconsin headquarters is standing by to help when you need it.
Low Maintenance
Our tailored regular service visits and proprietary feeding, watering, and cleaning systems mean you will rarely have to lift a finger.
No Up-front Cost
We simply charge a low monthly fee for services and the aquarium or aviary, saving you thousands of dollars up-front.
Serenity Aquarium & Aviary Services
What We Do
We fabricate world-class aquariums and aviaries that complement any décor. We work with you to develop the shape, size, and color schemes that best match your company's interior. Even better, we will deliver and install your fish tank or bird enclosure for free!
For your tank or aviary, we offer many bird and fish species. No experience taking care of these animals? Don't sweat it. With our service packages, an Indiana-based technician will clean and maintain your unit. They will also check your animals' well-being on each visit.
You get all this and more for a low monthly fee. We'll worry about the maintenance, you enjoy the view.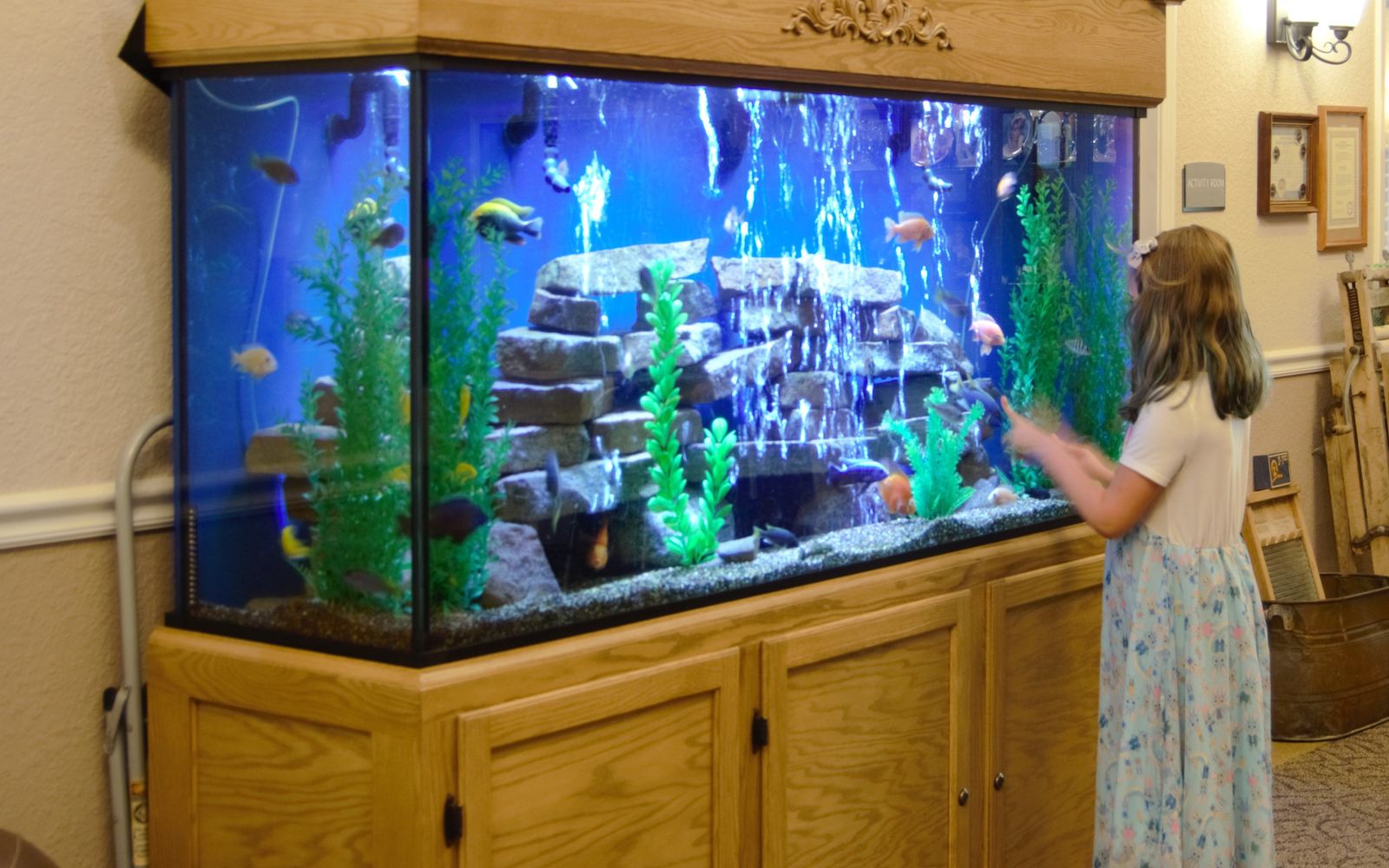 Indiana Aquarium Services
In Indiana, we've been crafting serene aquariums for decades. We offer vibrant fish to live in your tank. You may also select one of our eye-catching backdrops and accessories to create a unique tank.
Our clients in Indiana love their aquarium designs. We've built lasting relationships with them because of exceptional aquarium services. With our auto feeder, filtration systems, and scheduled service visits, having an aquarium is easy!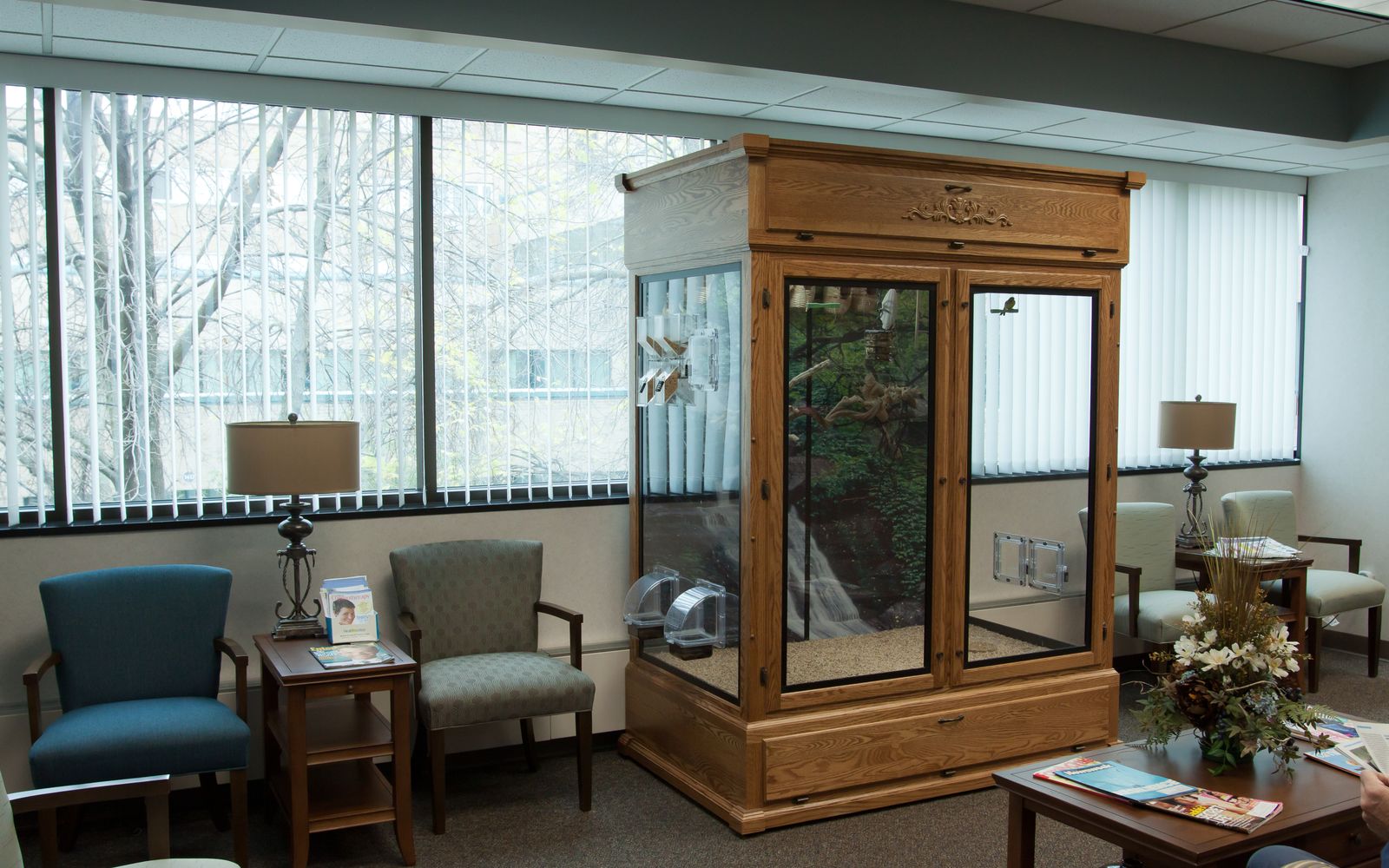 Indiana Aviary Services
We have wonderful aviaries across Indiana. Create your own unique enclosure by choosing some exotic finches. Then, select from our list of scenic backgrounds and accessories to finish the design. You'll love the free delivery and installation. Your staff and customers will love the enchanting sights and sounds. It's a win-win!
All our service plans include routine cleaning, upkeep, and bird health inspections. As a result, you'll be responsible for a minimal amount of work. If necessary, you may supply the Infinity Feeder in a few simple steps. This will ensure your birds are happy and healthy in your new bird enclosure.
What Our Customers Say About Us
"I've had the Aquarium in my front office 3 months and have never had more compliments about a single item – Starbucks coffee included! All ages from 2-92 seem to truly enjoy the tank!"

Dr. Pete Hehli – Northstar Dental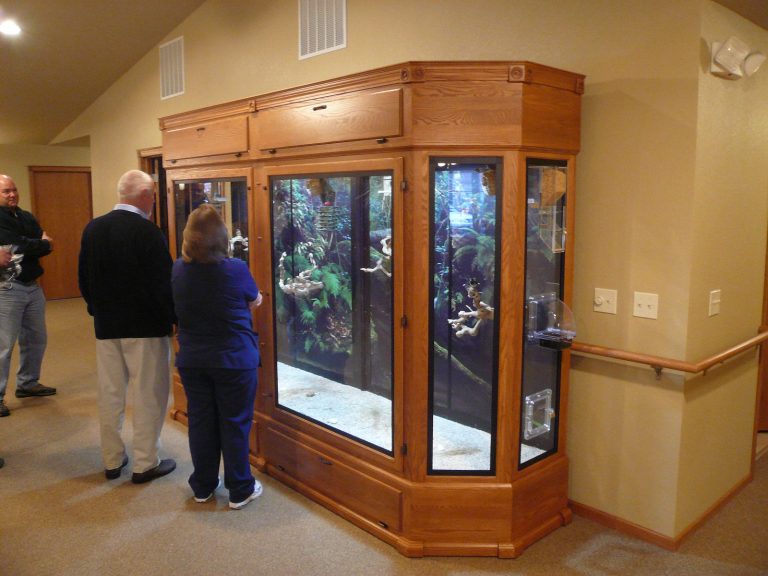 Frequently Asked Questions
What areas do you service?
We currently service aquariums and aviaries in 40 states across the USA.
We offer aquarium and aviary servicing throughout Indiana in areas like Fort Wayne, Indianapolis, Evansville, and everywhere in between.
Will you deliver the aquarium or aviary?
Yes! In Indiana, we provide free delivery for all aviaries and aquariums. Just let us know where to put it, and we'll do the rest.
Do I have to set up the aquarium or aviary?
Nope! In addition to free delivery, we also offer free installation! You and your team can stay on task and enjoy your new aquarium or aviary when it's finished.
Do I have to clean and maintain the fish tank or bird enclosure?
Nope! When leasing an aquarium or aviary in Indiana, you have a few service packages to pick from. The key characteristic of these programs is routine maintenance. This enables us to clean and maintain your unit while you concentrate on other matters.
Our Aquariums and Aviaries Are Great For
Contact Us Today
To Learn More About Our Services