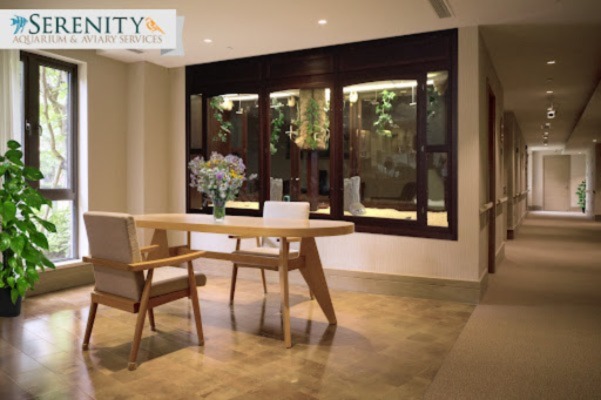 Delaware Aquarium & Aviary Services
All of the wonder
None of the work
We are the leader in providing hand-crafted aquariums and aviaries with services to match in Dover, Wilmington, and everywhere else across Delaware.
The Serenity Advantage
Local Service Reps
With hundreds of accounts and committed service technicians in Delaware, we are never too far away.
National Support Team
Our dedicated support team at our Wisconsin headquarters is standing by to help when you need it.
Low Maintenance
Our tailored regular service visits and proprietary feeding, watering, and cleaning systems mean you will rarely have to lift a finger.
No Up-front Cost
We simply charge a low monthly fee for services and the aquarium or aviary, saving you thousands of dollars up-front.
Serenity Aquarium & Aviary Services
What We Do
We craft world-class aquariums and aviaries for businesses in Delaware. Plus, we offer comprehensive cleaning services for each of our clients.
As one of our clients, you'll receive:
An aquarium or aviary designed by you
Routine cleaning and maintenance
All the necessary equipment
A collection of birds or fish (that get along well together)
Bird seed or fish food (replenished on each service visit)
Replacement of equipment and livestock if necessary
You get this and a lot more for no upfront cost and a low monthly fee. Learn more about us today!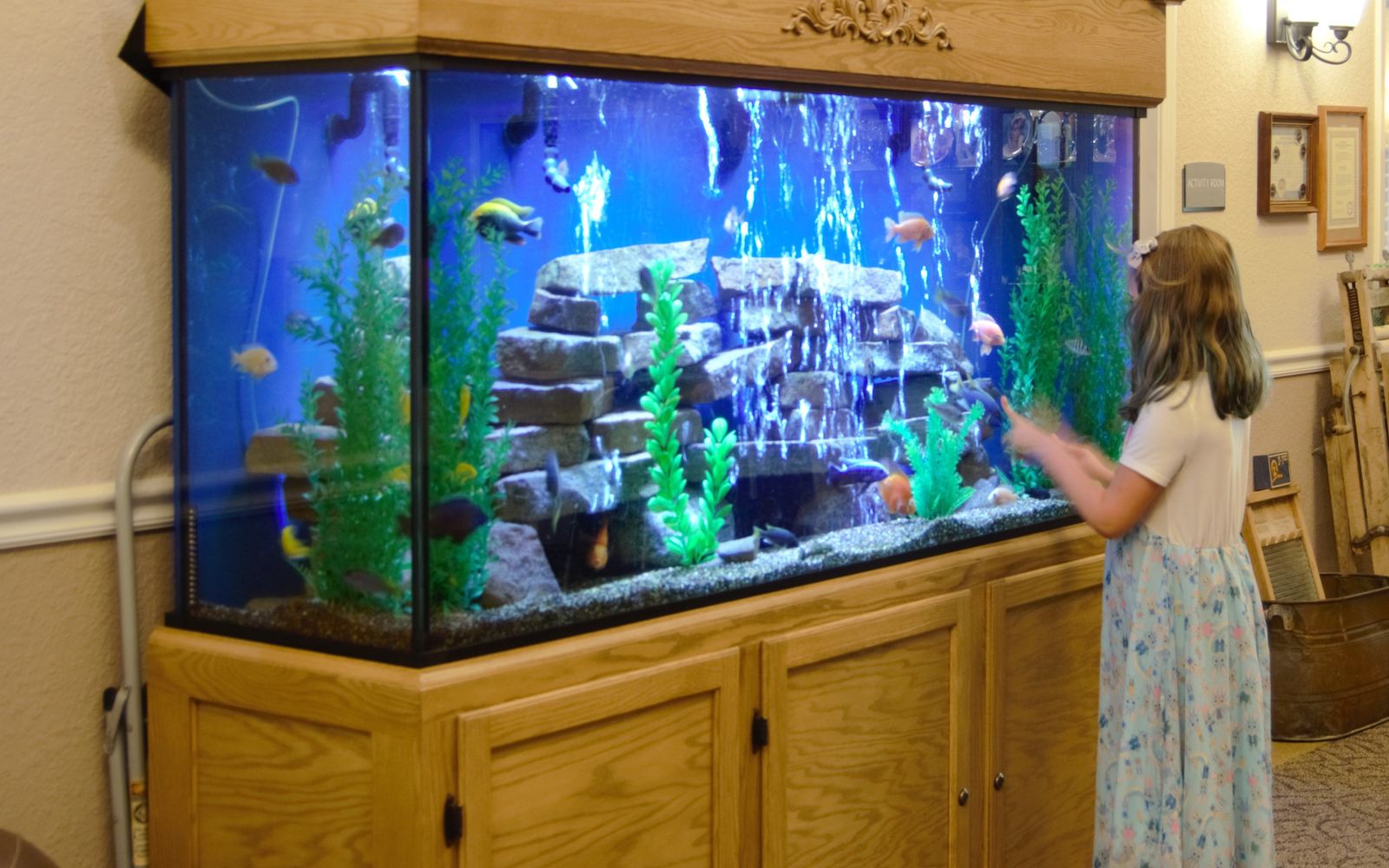 Delaware Aquarium Services
Your world-class aquarium will be stocked with some of our exotic fish. You may also choose from a list of scenic backdrops and additional accessories. These customizable options allow you to create an aquarium unique to your interior.
We've built strong relationships with many businesses in Delaware. We make life easy for our clients by providing routine cleaning visits. Meanwhile, our patented auto feeder and filtration systems reduce the required maintenance on your tank.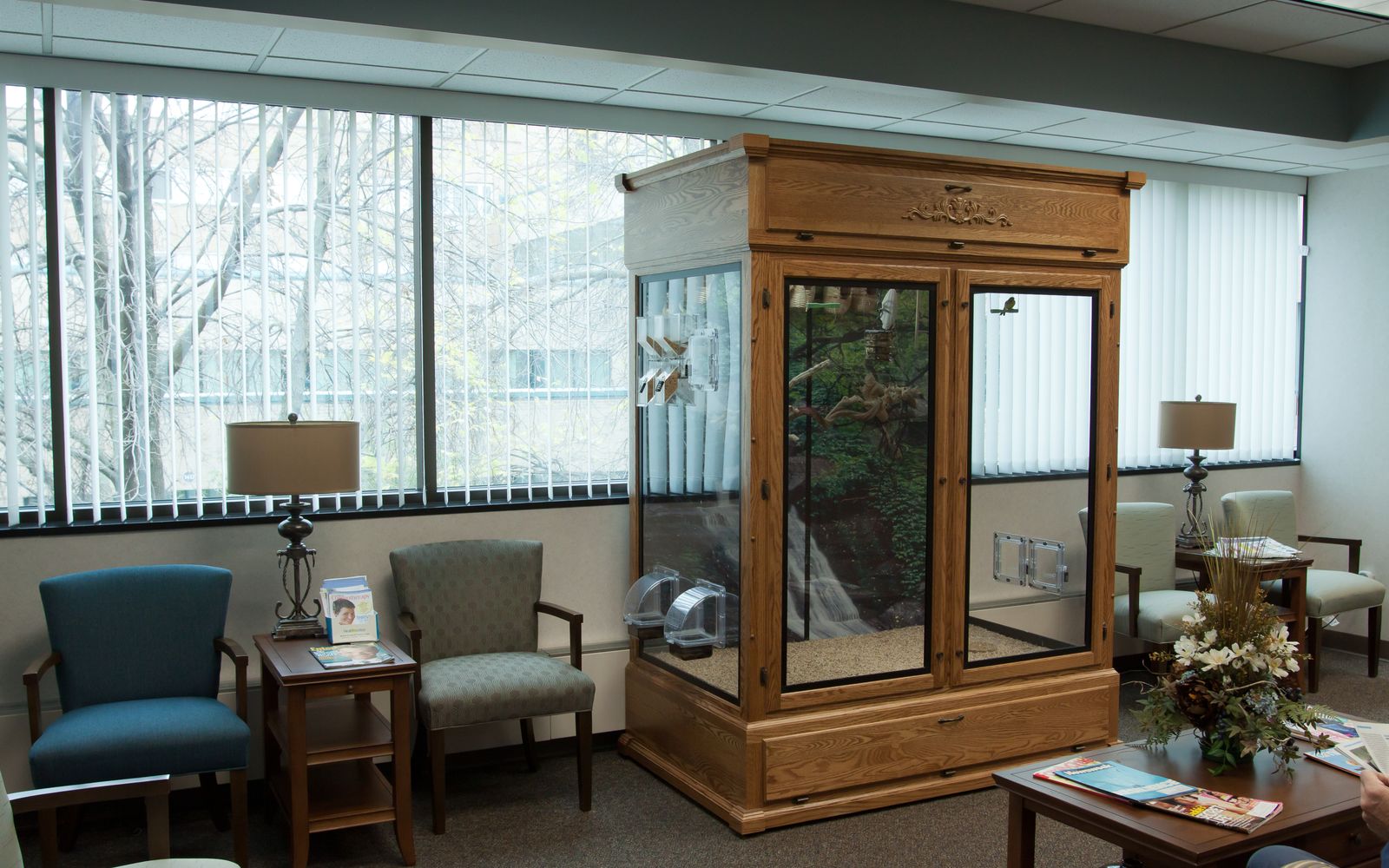 Delaware Aviary Services
Our bird cages are focal points in small business offices, nursing homes, and hotel lobbies, to name a few.
Their relaxing nature makes for an entertaining and therapeutic feature. You will customize the exterior to fit your facility's décor. Then, you'll receive a collection of vibrant finches, functional decorations, and a scenic backdrop.
Service packages come with scheduled cleaning, maintenance, and health checks for your birds. Our patented Infinity Feeder is easy to use and gives the birds a constant supply of food and water. We do this so you have a carefree and enjoyable experience with your feathered friends.
What Our Customers Say About Us
"I've had the Aquarium in my front office 3 months and have never had more compliments about a single item – Starbucks coffee included! All ages from 2-92 seem to truly enjoy the tank!"

Dr. Pete Hehli – Northstar Dental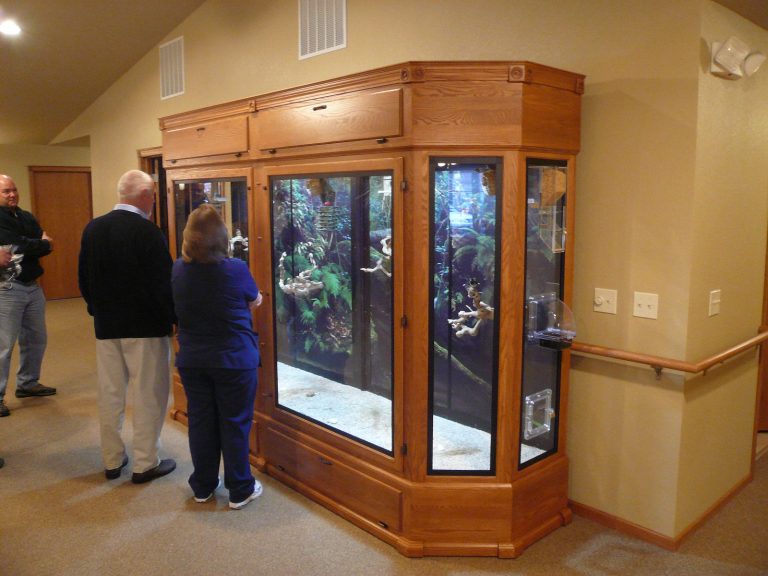 Frequently Asked Questions
What areas do you service?
We currently service aquariums and aviaries in 40 states across the USA.
We offer fish tank and bird cage services throughout Delaware in areas like Wilmington, Dover, Rehoboth Beach, and everywhere in between.
Will you deliver the aquarium or aviary?
Yes! We offer statewide free delivery for our aviaries and aquariums in Delaware. You just have to tell us where you want it!
Do I have to set up the aquarium or bird cage?
Nope! On top of free delivery, we include free professional installation! You and your staff can stay on task and enjoy your new aquarium or bird cage when it's finished.
Do I have to clean and maintain the aquarium or aviary?
Nope! We offer services for our fish tanks and bird enclosures throughout Delaware. Routine maintenance is the primary feature of these packages. This allows you to focus on other priorities while we clean and maintain your unit, no matter where you're located.
Do you service existing aquariums or aviaries?
Yes! If you have an existing aquarium or an existing aviary, we will still provide cleaning and maintenance, even if it wasn't built by Serenity.
Our Aquariums and Aviaries Are Great For
Contact Us Today
To Learn More About Our Services