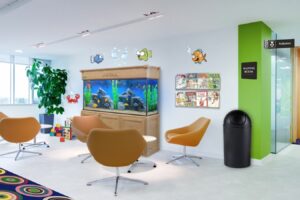 Have you ever considered adding a fish tank to your office space?
Research has shown their benefits in offices go far beyond their aesthetic appeal.
What are these benefits? What type of fish tank is best? How large should an office fish tank be?
Check out our comprehensive blog to answer these questions and more!
(9 minute read)