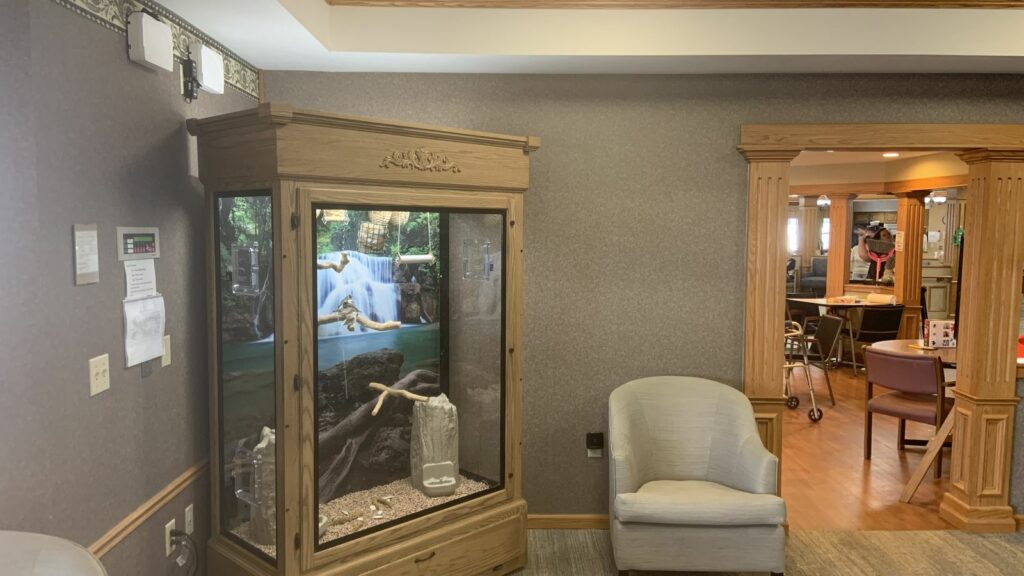 Did you know that over 40 million Americans say they regularly observe birds?
A 2016 US Fish and Wildlife Service survey reiterated people's love for them, and studies show that this activity is great for physical and mental health.
That being said, what are the benefits of having an indoor aviary at a nursing home? 21% of all wildlife watchers are 65 years and older, so maybe it's a question to explore.
---
Supported Benefits
Many studies have examined interactions with birds and how they affect our minds and bodies. They've found very positive results, whether it's outdoors, or with an indoor aviary.
Birds Help Reduce Stress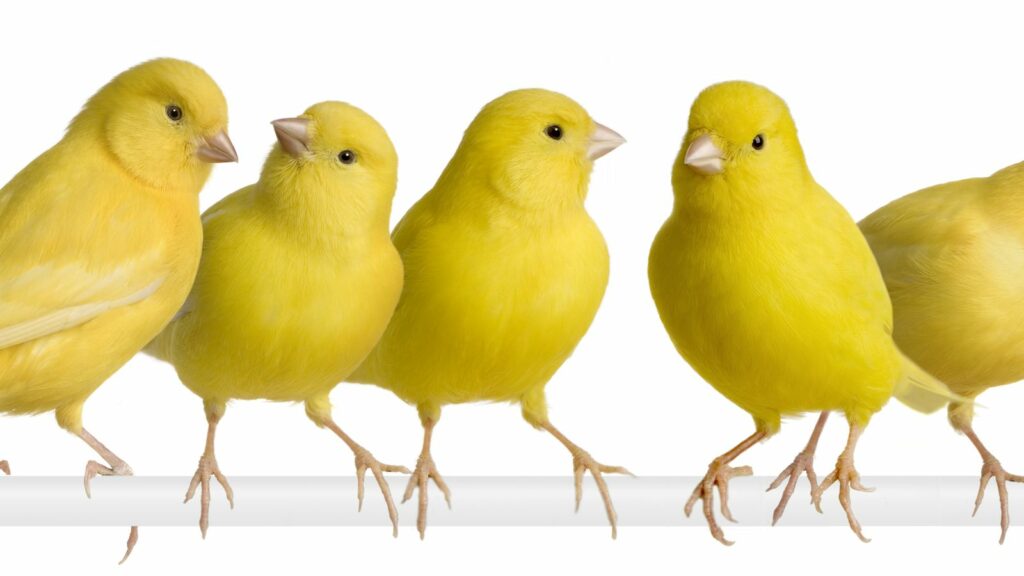 The University of Exeter studied the relationship between the number of birds in a neighborhood and the mental health of people living there. They found that areas with more birds were associated with people that had lower stress levels.
This data was not based on people actively observing birds, either. Simply seeing and hearing more of them was enough to reduce stress in the area.
How does this data benefit your nursing home? It's likely that the addition of birds and other natural elements will decrease stress among your residents.
A Bird Cage Encourages Engagement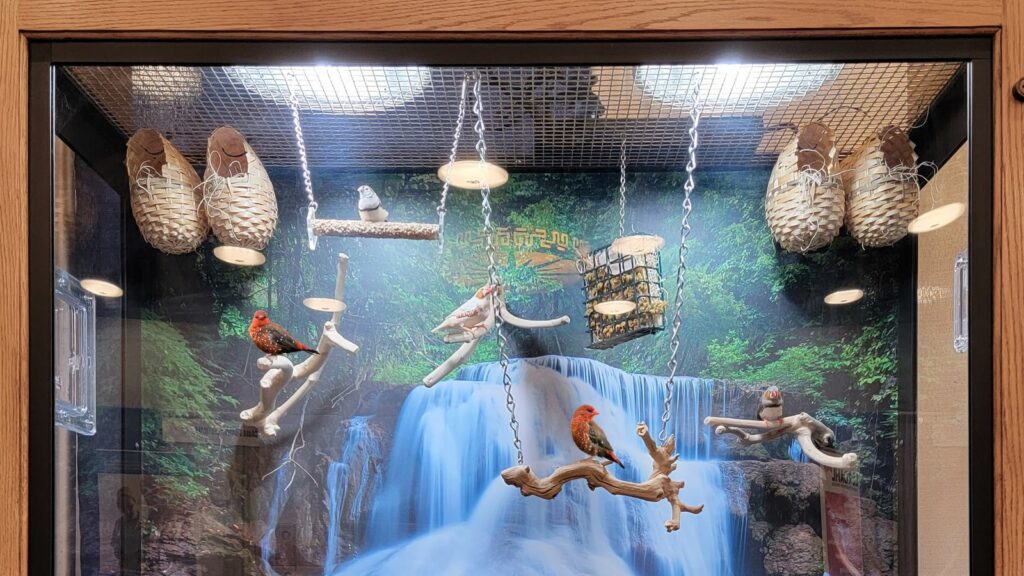 For those in memory-care units, it can be hard to cultivate meaningful engagement. Tudor Heights Senior Community experimented with a bird cage to remedy this. Staff immediately saw residents gathering and discussing birds' movements and species. They also showed a desire to learn more about their new feathered friends.
Social interaction can be difficult for people with Alzheimer's and other types of dementia. Tudor Heights discovered that a bird cage gives them mental stimulation, a place to gather, and a topic for discussion. The end result was an engaging experience with new, meaningful conversations.
Diminish Disruptive Behaviors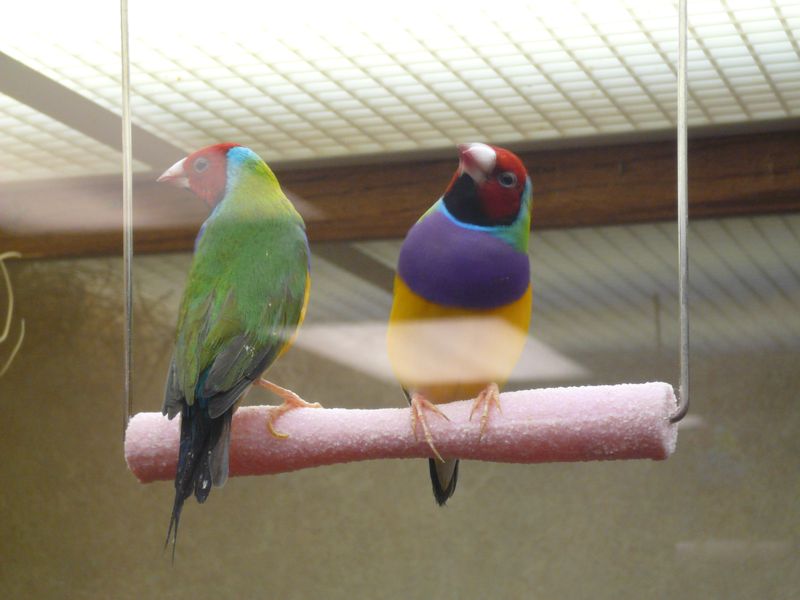 Disruptive behaviors are common in persons living with severe memory loss. In 2013, the Health Professions Press released a program called, "Bird Tales", to improve the lives of dementia patients through the healing power of birds.
This program was driven by bird-related sensory activities, like observing an aviary and holding soft, stuffed animals as colorful birds. In these sessions, residents were able to focus on activities longer and engage with others more often. Plus, fewer disruptive behaviors were occurring.
Hearing and Seeing Birds Improves Mental Wellbeing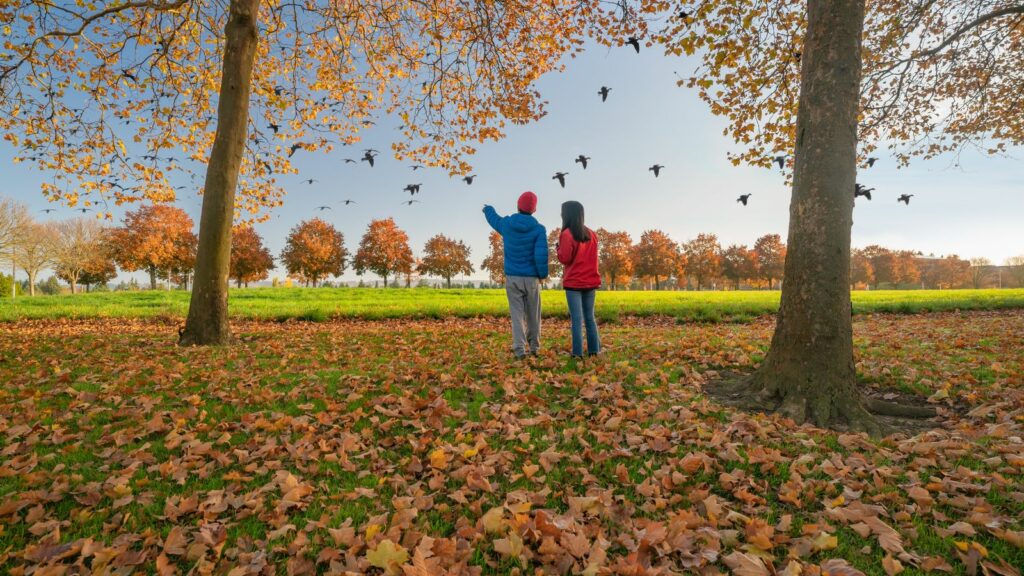 A recent study found that everyday encounters with birds can have a positive effect on our moods.
The research group asked participants to assess their mood and give a brief description of their surroundings (3 times a day for 2 weeks). One question asked was if the participant could 'see or hear birds' at the time of assessment. On average, those who saw or heard birds had a higher mental wellness score, compared to those that didn't.
They also found that these happier feelings can last for hours after an encounter. Those who noticed birds kept a high wellness score at their next assessment, even if birds weren't present. Those who didn't see or hear a bird at either assessment maintained a lower wellness score.
---
So, Why Should You Get an Indoor Aviary?
The value of a Serenity Aviary is much greater than our quality materials or vibrant birds. The value added is the interactions that residents and staff have with it.
Every smile as they pass by. Every engaged group that gathers to talk about the birds. Every therapeutic moment spent watching and listening shows the true benefits of an aviary in a nursing home.
---
A Bird Cage can be Less Work than You Think
We want your experience to be as enjoyable as possible, so maintenance is on us! We make routine visits to clean the aviary, inspect birds' health, trim beaks and toenails, replace nests, and if necessary, remove or replace birds.
We offer this ongoing service, delivery, and professional installation, all for no upfront cost and a low monthly fee.
---
Building Relationships One Home at a Time
Do you think a Serenity Aviary can enrich your facility? Our clients say it has.
If you are interested in learning more about Serenity aviaries, you may contact us below!
Get a Quote
For Your Nursing Home
Interested in how our aviaries can improve your nursing home's ambiance?