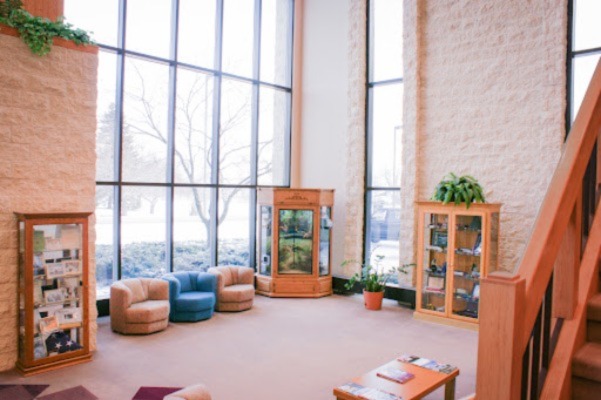 How do you reduce the pre-appointment stress in your patients?
Have you considered adding an indoor aviary to your hospital waiting room?
Studies show that observing birds can induce relaxation and improve mental wellbeing. How valuable could that be for your patients waiting for their procedure?
Why Hospitals Lease Serenity Aviaries
Our custom-made aviaries for hospitals look great in waiting rooms, but the main benefit is the way they make patients feel. By implementing a delightful distraction and creating a calming atmosphere, many patients are feeling less stressed before their appointment.
That's why we get so many calls from administrators requesting an aviary for their waiting room.
Why a Serenity Aviary? Because our sister company, Custom Cages, hand-crafts all of our bird aviaries for hospitals. In fact, Custom Cages is the largest manufacturer of custom aviaries in the US.
Aviaries as a Way to Relax Patients
Any opportunity to make your space more pleasant and calming will do great things for your patients. Our vibrant finches are alluring by nature and they are an excellent distraction for those in the waiting room.
Plus, your team can become just as stressed as your patients. Do you think an aviary in your break room will benefit your staff? Natural decor is known to improve job satisfaction, so an aviary could greatly enhance your workplace environment.
A Unique Aviary Design for Your Hospital
Our clients also have a lot of control over the design of their bird aviaries.
You'll help us craft the materials, dimensions, sizes, and colors to blend with your interior. Not only are they customizable, but they're built to last a lifetime.
You can also personalize the inside of the bird aviary. We offer a variety of exotic finches, serene backgrounds, and decor to complete your aviary.
Hassel-Free Aviary Maintenance
We understand you have a busy schedule.
That's why we offer all-inclusive service plans. Our packages include routine service visits to clean and maintain your unit and provide health checks for your birds. We also replenish any materials like food, accessories, equipment, and finches, if necessary.
We will also deliver and install your aviary for no additional charge!
Get a Quote
For Your Hospital
Interested in how our aviaries can improve your hospital's ambiance?